brand ambassador & partnerships
Indulge in the exquisite world of plant-based cuisine with Chef Joya, the renowned celebrity chef and influencer. With an impressive following of over 500 thousand devoted Joybirds on social media, her captivating influence extends to millions of views. As a brand ambassador and partner, Chef Joya will infuse your events with her vibrant energy and outgoing personality, leaving guests delighted and informed about your brand.
Through friendly engagement and effective communication, she will skillfully showcase your products, attracting more buyers and solidifying your loyal customer base. Embrace the power of Chef Joya's influence to elevate your brand to new heights in the ever-expanding world of vegan cuisine.
Vegan on a Budget feat. Chef Joya
Watch my video series in partners with Compare Foods CLT. Watch all 22 videos on youtube.
Corporate Cooking Classes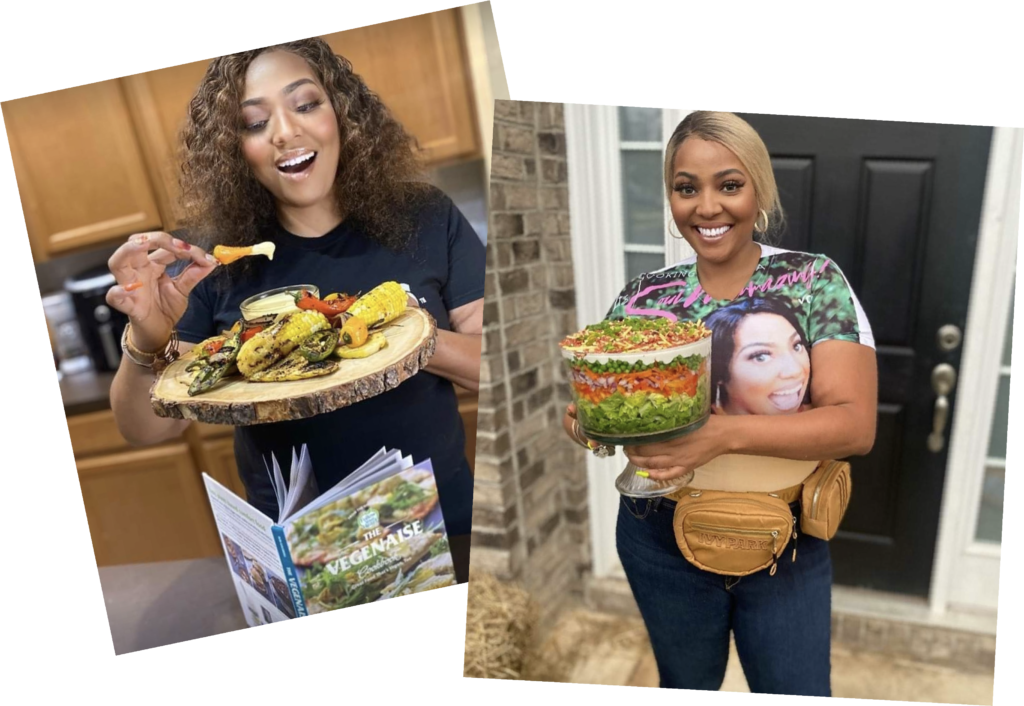 Explore the culinary world of pant-based delights with Chef Joya's captivating Corporate Cooking Classes. 
Elevate team bonding and creativity as Chef Joya shares her expertise in crafting unique vegan dishes. From innovative appetizers to decadent dessert, Chef Joya's classes provide a flavorful experience thats both educational and delicious Ignite your teams passion for plant-based cuisine and discover the art of sustainable cooking with Chef Joya's guidance. 
you might have seen me on: