Life is more flavorful when you meet the right Chef.
Adjoa Courtney known professionally as "Chef Joya", has a passion for turning basic recipes into exquisite delicacies – a talent that has changed her life.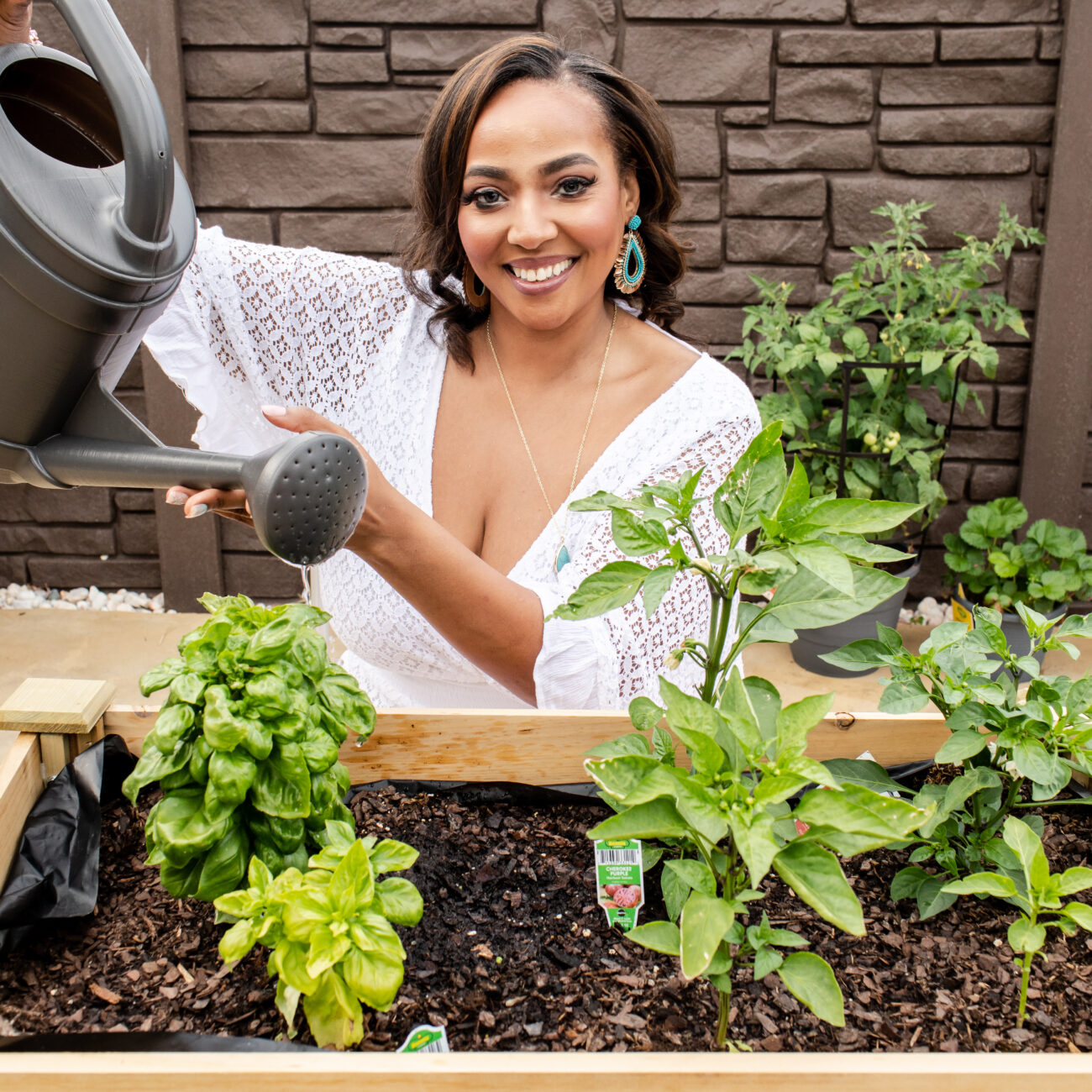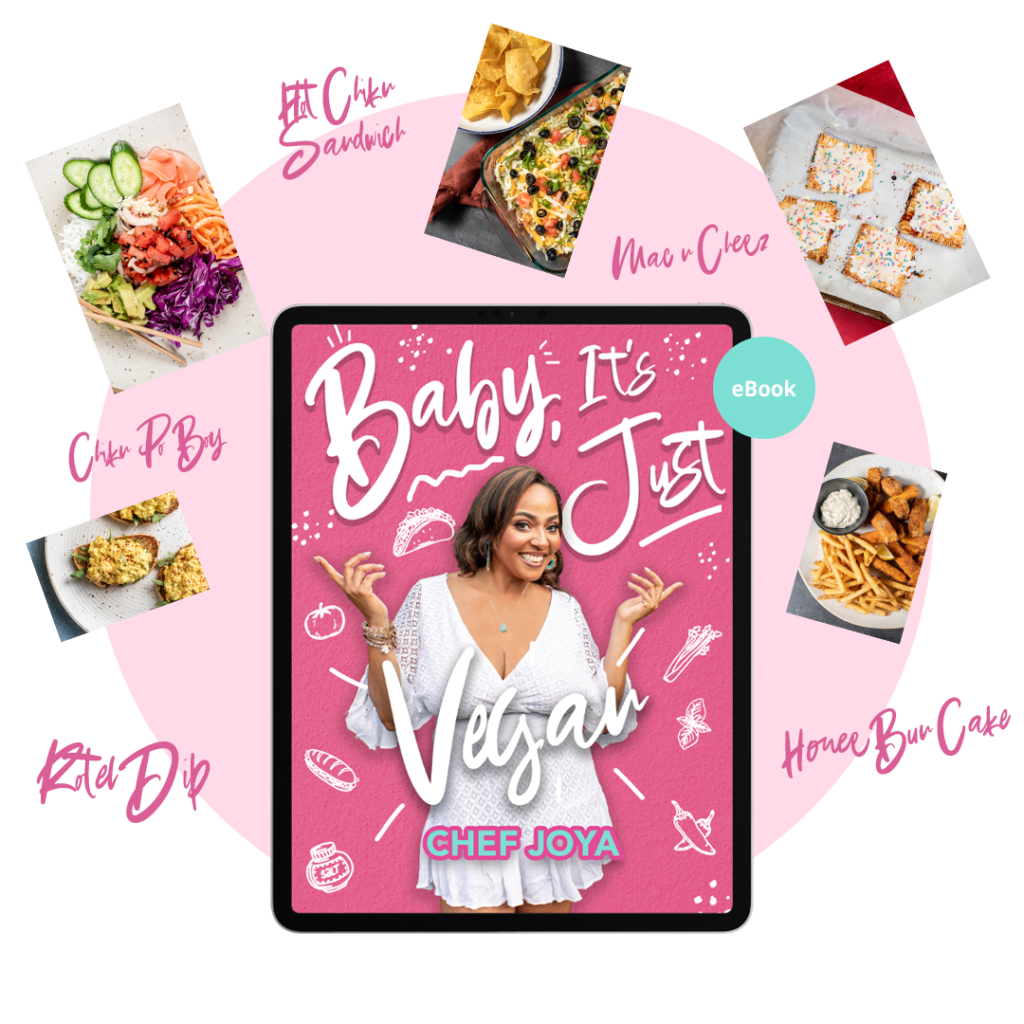 Discover a collection of over 40 effortless and enjoyable recipes artfully crafted by Chef Joya. Wow your family and friends with flavorful vegan dishes, perfect for game day, baby showers, Sunday dinners, or any occasion that awaits you.
Chef Joya's favorite seasonings
Elevate the taste of your favorite vegan dishes with our trio of specially curated seasonings, designed to take your dishes to new heights.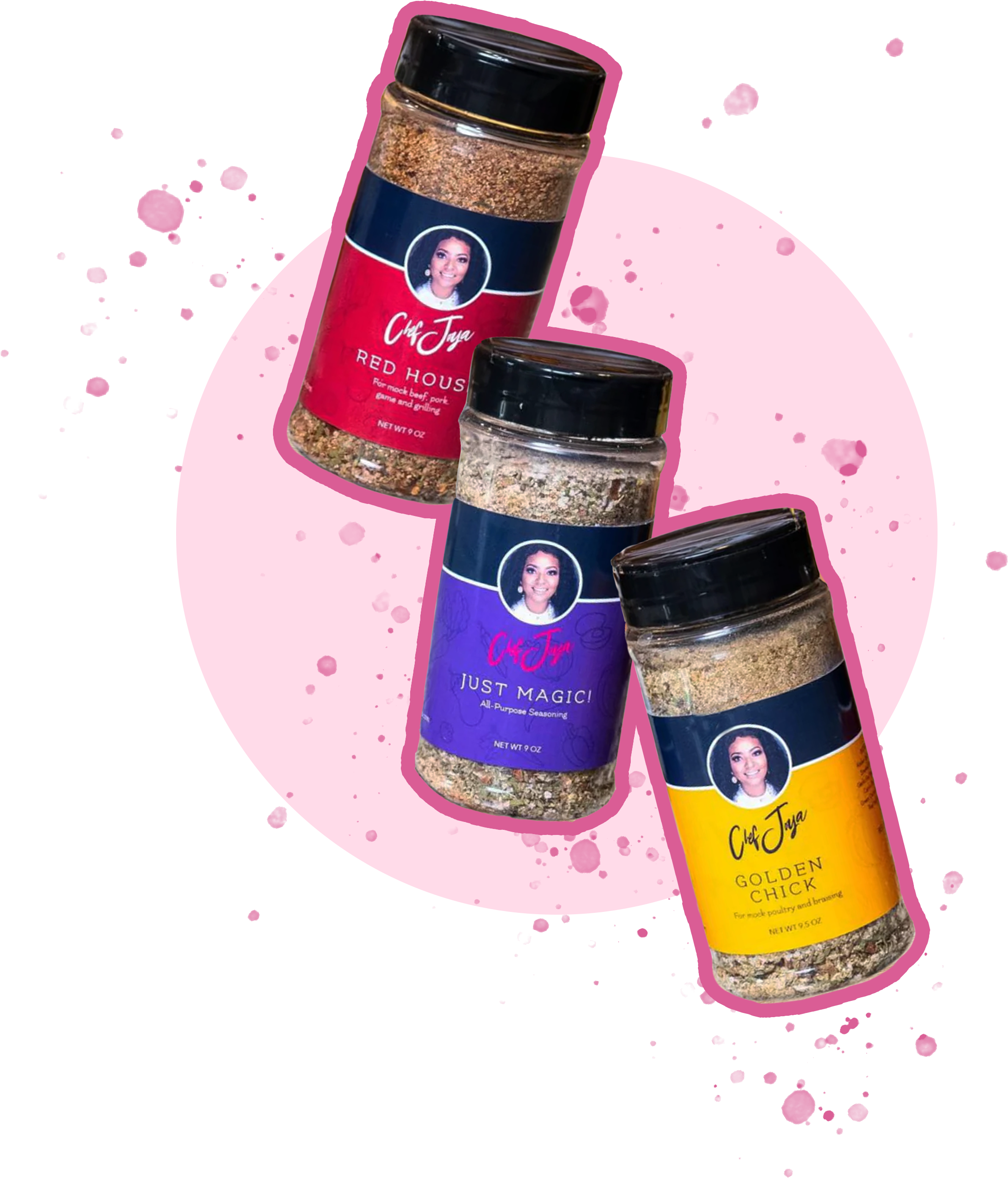 Say What! It's Vegan?
Say What! It's Vegan?
Visit my Youtube channel for more tips and cooking videos
I love Cooking with Joya! It's phenomenal to be able to cook with her live remotely and reciprocate her delicious vegan meals. I'm transitioning to vegan and her recipes do not taste like I'm missing any flavor with a twist of Joya. I have learned healthier lifestyle choices and seasonings Cooking with Joya. I highly recommend each and everyone to cook with Joya and order meals.
Joya! What a delightful experience she made my surprise birthday dinner party! The food was absolutely wonderful and seasoned so well. I highly recommend her fish dishes as they were excellent. The combinations of flavors were executed well and clearly very thoughtful. Cannot believe that this meal surpassed the dishes you made for the holidays because those were great too. We'll be seeing you again soon! Cheers!

Join the joybird mailing list for exclusive news and deals!